Disclaimer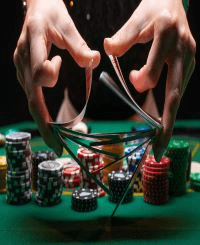 Our website nodepositsusa.com is an informational platform where we feature well-researched casino no deposit bonuses. Our mission is to help players find the best offers in one place and determine which sites to use.
We don't provide any real money gambling services or even casino games for fun. Our site serves purely as an entertainment and informative service.
While we feature third party websites and content on our website, we have no partnerships with these companies. We are an independent company offering honest reviews of no deposit bonuses from websites available for U.S players.
We go to great lengths to provide fairness and security of players in regard to each of the no deposit links on our site's directories. However, we don't take responsibility for any potential discrepancies occurring between a third party and the user by use of information from nodepositsusa.com.
It is up to the user to review and verify all wagering requirements and terms and conditions on any website they find on our website. We don't make any warranty for the site, services and materials provided here and everything is on "as is" basis.
Gambling laws vary in different jurisdictions and it is your responsibility to check the updated status of these laws before you play at any casino featured here. It is also illegal any info provided on nodepositsusa.com in violation of any federal, state or local laws.
The user also agrees that the use of services and content on this site is at your sole option, discretion, and risk. We are thus not liable in any way to you or a third party for any losses arising from the use of our site or use of sites featured here.