Privacy Policy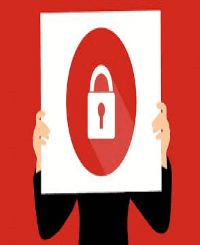 At nodepositsusa.com, we appreciate that privacy when using online platforms is a big concern. To guarantee the safety and security of our visitors, we strive to keep your privacy protected.
By way of this privacy policy document, we seek to regulate the handling and management of personal information collected from users. This policy details how we collect and use your personal information and the importance of such data.
This privacy policy only applies to the information gathered during your use of the site and not to the linking third parties.
Collection of Information
You may be required to provide personal information when subscribing to our services or newsletter or promotions. Such information might include email address, birth date, gender, address or zip code, occupation, industry, and personal interests.
We also collect technical data from users in order to enhance the functionality of the services and to offer a better user experience.
Such information can include the type of browser and OS, type of device, language access time, preference or domain name of the website, user activity for research and analytics.
We use cookies to gather, store, and track certain information related to your visit to and activity through the Services. You can opt-in or remove these cookies from your browser.
Use of Information
We don't share or sell your personal information to third parties except with your written consent or when there's a court order.
We use SSL encryption for data transmission protection.
This privacy policy is subject to change, but you'll be informed in case of such updates.